Porcelain Tiles come in varies sizes and finishes. Finishes such as polished, matt, semi-gloss/lappato and anti-slip. Lappato is an Italian word for semi polished or honed. This finish is a fairly new technology which is done best by European manufacturers, mainly the Italians. At TFO, we carry a huge range of Porcelain Tiles in a lappato finish, all available at outlet prices.
Latest Technology
The latest innovative technology is used to produce lappato porcelain tiles. Lappato tiles, or semi polished tiles are heavily textured indoor tiles that have been glazed and then polished just on the surface of the texture to create a patchwork of polished (or gloss) and unpolished (or matt) surface area.
Lappato (Semi-Polished) finish is achieved by polishing the tile's surface with an abrasive wheel but not long enough to attain the lustre of a typical polished tile. This creates a special surface that reflects light from the polished areas, whilst leaving sections of the surface matt.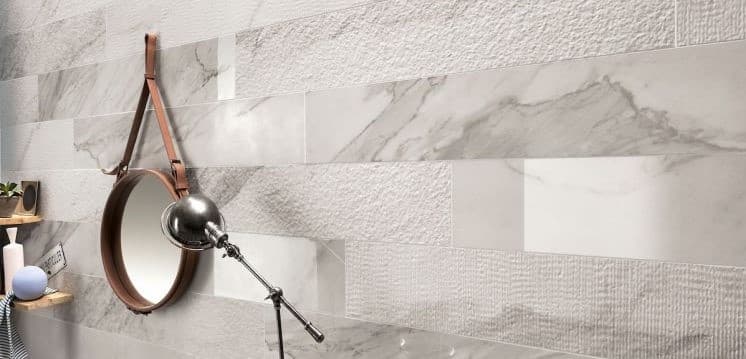 Can you use Lappato Finish Tiles on a Bathroom Floor?
Of course, you can! Because the surface of lappato porcelain tile is not highly polished. They are not as slippery, as a gloss glazed tile or a polished porcelain. Therefore, they are suitable for indoor wet areas like bathroom floors. You can also use them for the walls to create your own natural style bathroom.
Buy lappato finish tiles at TFO and save. We are Sydney's premier tile outlet where you will find a wide range of lappato as well as glazed porcelain tiles from Italy and Spain.
Come and visit TFO for Sydney's widest range of lappato finish porcelain tiles or buy tiles online now.