Premium Quality Bathroom Floor Grates – Now Available!
TFO is now releasing new state-of-the-art lineal floor grates available in 316 stainless steel and in the tile insert option. The lineal floor grates are 100x800mm which are suitable for 80mm or 90mm pipes and are supplied with an adapter. This makes them perfect for most bathroom applications. With the ever-increasing popularity of larger format tiles, lineal floor grates are the perfect solution. Installation is simple as the tiles can be easily cut to insert into the rectangular water catchment box. In the middle of the box is the hole, which catche the water falling into the drain.
Lineal Floor Grates 100x1000mm
Lineal line floor grates will give you an architecturally designed look without the enormous expense. You'll find that at TFO, our prices for these great products are a fraction of what you will find elsewhere.
One of the most important decisions when considering bathroom drainage fit-out is how you will incorporate it into an existing room layout. You can place linear grates anywhere within the bathroom/shower area, but they require a floor gradually sloping towards the channel. This reduces the tiling costs due to decreased installation time. Also, there is less wastage and you can use them with any size tiles. Moreover, they are easy to clean; just remove the top section and clean out the tray. Also, you can create a level threshold for easy wheelchair access.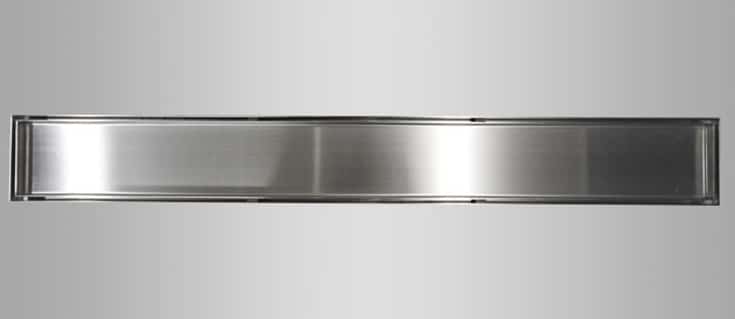 Smart Square Tile Insert Floor Wastes 120x120mm
For a more economical alternative, why not use one of the smart square tile insert floor wastes. This type of floor waste is very popular. It's popular because it offers a point outlet which is typically located in the centre of the shower and/or bathroom floor. However, it is attractive as you can insert your tile selection in the centre, creating a seamless look. The space will appear larger and more expansive. Alternatively, you can choose the stainless steel lineal cover model.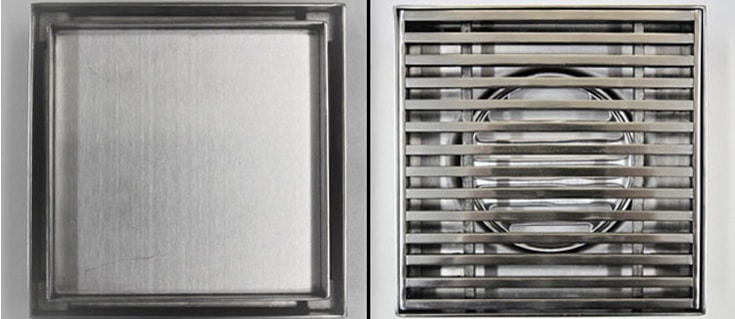 Another fabulous option is the new matt black model which is a 2 in 1. Use the option to tile the insert or just leave the matt black cover plate. This model is great to match black tapware and fittings which many are using for a retro or industrial chic look. Buy premium quality stainless steel floor grates online now.