TFO offers the best range of travertine pavers in Sydney, for the best prices in Australia. TFO has become Australia's largest travertine paver outlet with a huge range of products stocked onsite ready for same-day pickup. You can now buy factory-direct travertine pavers and tiles all at wholesale prices. TFO directly imports travertine from the most reputable quarries in Turkey and makes them available to consumers at wholesale prices. They are not just stunning but are also a very practical option. Travertine pavers are the best choice for all external areas because of their natural beauty. Buy stunning travertine outdoor pavers from TFO Sydney and save – don't pay boutique prices ever again.
1. THE LOOK: Travertine pavers are a natural stone with each piece different and unique. We carry three categories of travertine pavers – Budget, Flow Mix, and Premium, in finishes including unfilled, tumbled, sandblasted, antiqued, cross cut and French pattern. The colours range from cream, antique grey, silver, noce and light walnut. Travertine pavers compliment the beautiful colours of nature and give you a luxurious timeless look, adding value to your home. Travertine pavers are a great choice for pool surrounds and pavements, they are great to walk on and they provide a natural non-slip finish because the surface is uneven and textured. You can choose from the huge variety of travertine outdoor pavers to enhance all your outdoor areas.
2. PRATICALITY AND DURABILITY: Travertine is the most popular choice of natural stone pavers in Sydney. Travertine is in the limestone family and so it holds up extremely well as a material for outdoor pavers. If you have travelled overseas you would have seen that travertine is used everywhere, iconic monuments, building facades, pathways and even streets. It endures the test of time, it becomes more beautiful with age and in fact lasts for centuries. You can use travertine pavers in alfresco areas, balconies, pathways, around swimming pools and for pool edging or bull nosing. Don't forget Travertine Tiles and pavers need to be sealed to protect and preserve their natural beauty. Check out our range of sealers and cleaners so that you can enjoy your stone with minimal maintenance.
3. PRICE: Buy Turkish travertine pavers at Australia's lowest prices at TFO. Our model of high volume and low margins means that we can pass on to our customers direct factory outlet prices, offering quality travertine pavers at about the same price as you would pay for concrete pavers. We get customers from all over greater Sydney and interstate as they save thousands, even after paying for the freight. There is no need to pay boutique prices ever again, only at TFO will you find the lowest prices on the market.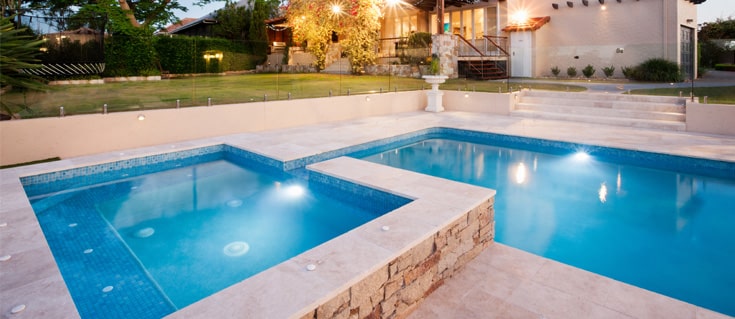 If you are looking for travertine pavers in Sydney, look no further than TFO. We offer you the look and the price. Visit us today to view our vast range of gorgeous pavers or go online now and buy at our online tile store.
Popular Travertine Pavers