TOP 4 Ways to Enjoy the Timeless Charm of Subway Tiles
Subway tiles are trending big time. You can create stunning subway kitchen splash backs and fabulous bathroom walls. They allow you to create virtually any style. We at TFO offer you a great selection of subway tiles for the lowest prices in Sydney, starting from just $15 /m2. Subway tiles are available in many different sizes, finishes and colours.
Subway tiles make your space appear bright and light. They are also easy to clean, durable and inexpensive.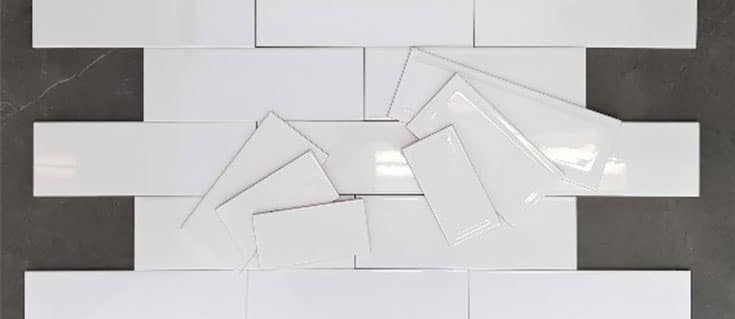 White Subway Tiles
1. Use interesting laying patterns

Subway Tiles Herringbone
You can't beat the timeless charm of a white Subway tile. Subway tiles in a gloss, bevelled or wavy finish are reflective and make your space appear larger. The subway tile can be laid in many ways. From the traditional brick pattern, to stacked and herringbone. To add a modern look, lay the subway tile vertically. This creates a seamless look, whilst the floor-to-ceiling tiles elongate the walls.
2. ADD definition with Coloured Grout
To add impact to a large wall, subway tiles can always fit the bill, thanks to their texture and definition. The key is to choose the right grout – it can range from whisper-white to standout black. You can use black grout on white tiles and white grout on black tiles to create a stunning modern style.
2. Mix different colours & textures together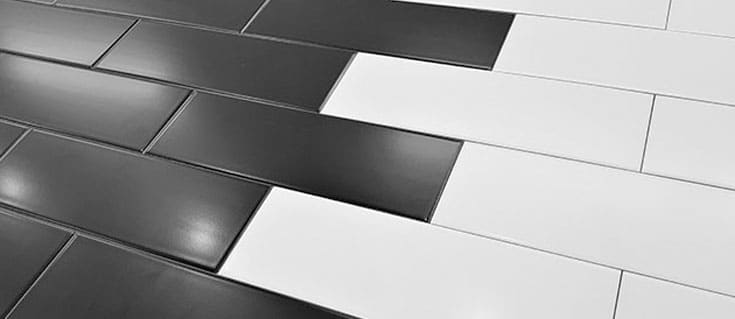 BLACK & WHITE SUBWAY TILES
The classic subway tile is usually white or black. However, a current trend is to use a modern colour, texture or dimension. Mixing two colours or surfaces together will create a contemporary sleek look, adding a touch of glamour to your kitchen or bathroom.
3. Use SUBWAY TILES with other tile styles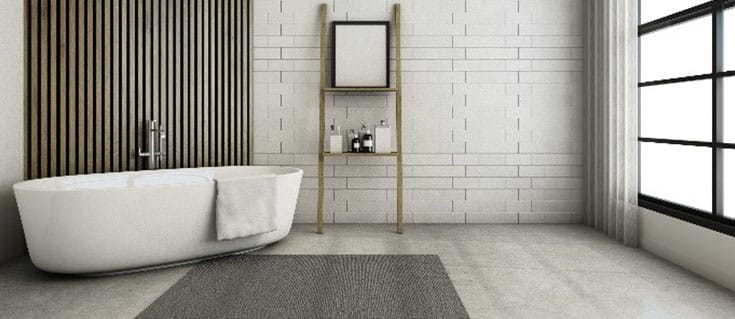 For bathrooms, it's on trend to combine different types of tiles together. Tile the walls with subway tiles and use a Moroccan decorative tile for a feature wall and the floor. Or, combine subway tiles with cement look porcelain tiles. Alternatively, use timber look porcelain tiles. You can use just about any product that is suitable for use on flooring. Dare to be different!
Buy subway tiles in Sydney, choose from our fabulous range at TFO – all at outlet prices. Don't pay boutique prices for the same quality product! Remember visit us or pay the price! Visit us at 107 Warren Road, Smithfield.