Bathroom Tiles – Tempting Designs
One of the most talented stylists of the 20th century, Gianni Versace is a symbol of Italian excellence throughout the world. Since 1997 the Versace fashion house has worked with tile manufacturer Gardenia Orchidea to produce the Versace Ceramics line.
Soft and enveloping shapes, the finest raw materials, timeless colour combinations and key decorative elements like the Medusa and the Greek fret pattern, characterise the Versace Ceramics collections.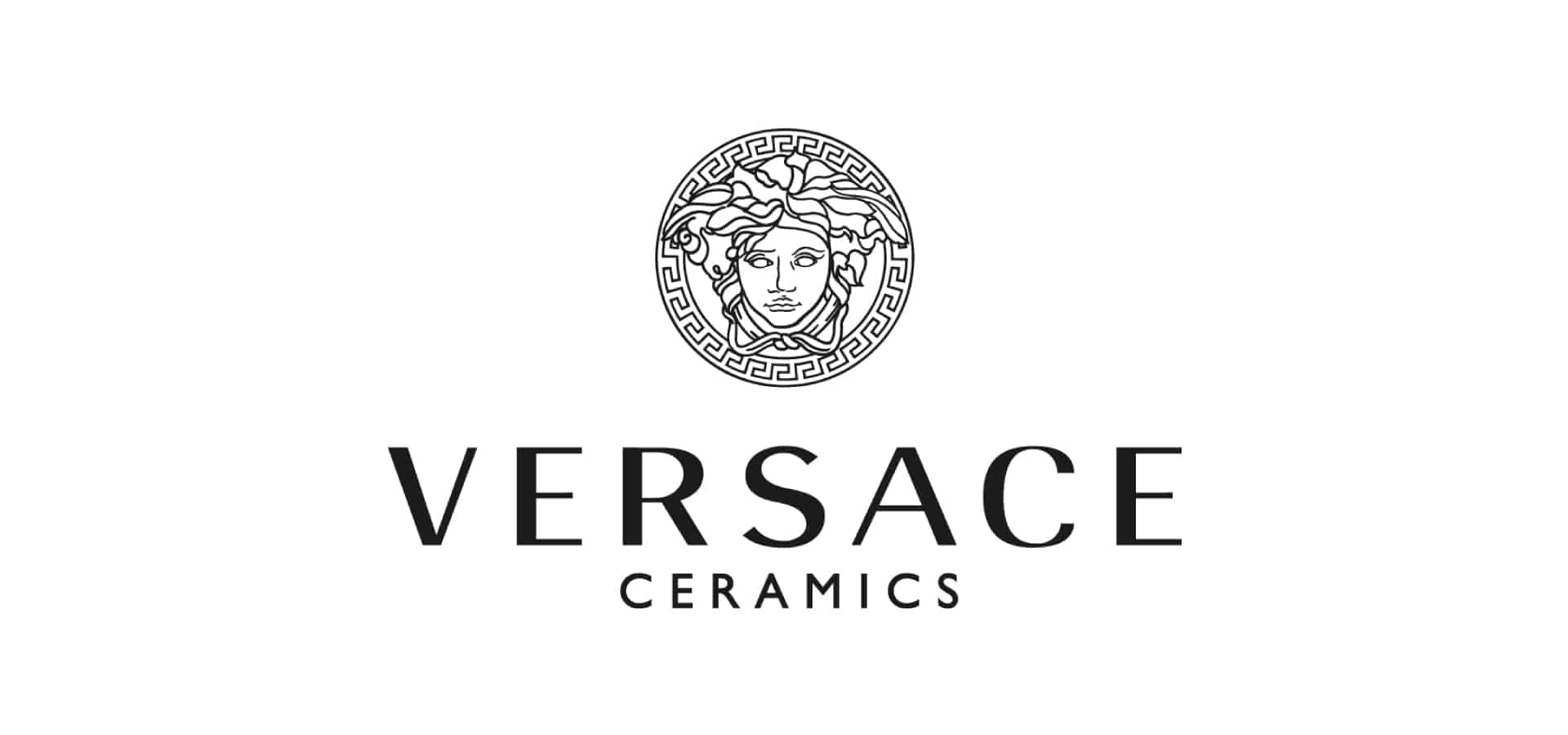 Now at TFO, you can complete your dream home with tiles featuring that unmistakable Versace style. We have expanded our range of Versace Ceramics to include these contemporary collections offered at incredible outlet prices.
Greek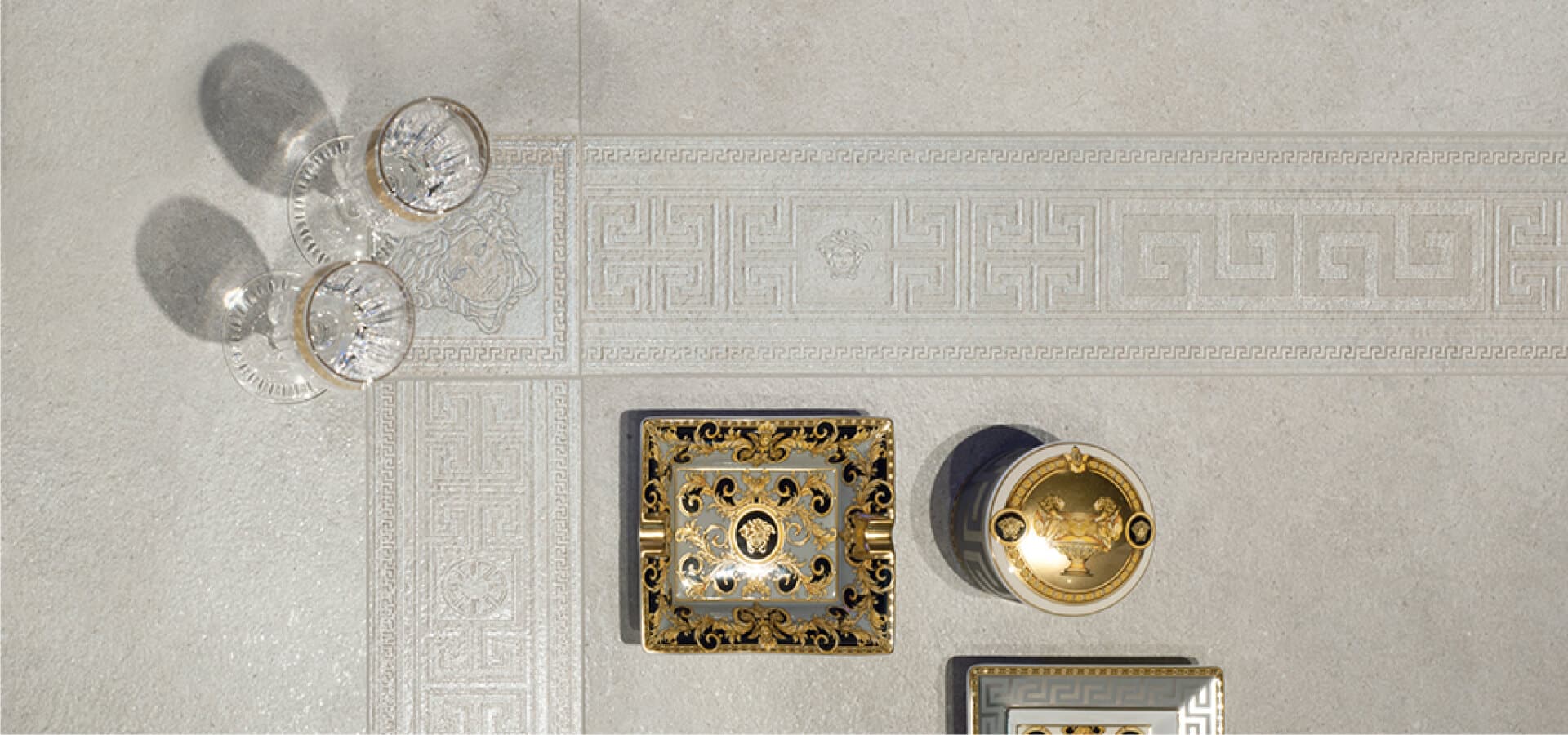 The Versace Ceramics Greek collection combines the look of natural stone with detailed décor pieces in rich metals, creating a clever mix of surfaces. Frame the large format natural stone look tile with your choice of decors including the Versace Medusa and Greek fret pattern for the ultimate luxury look.
Eterno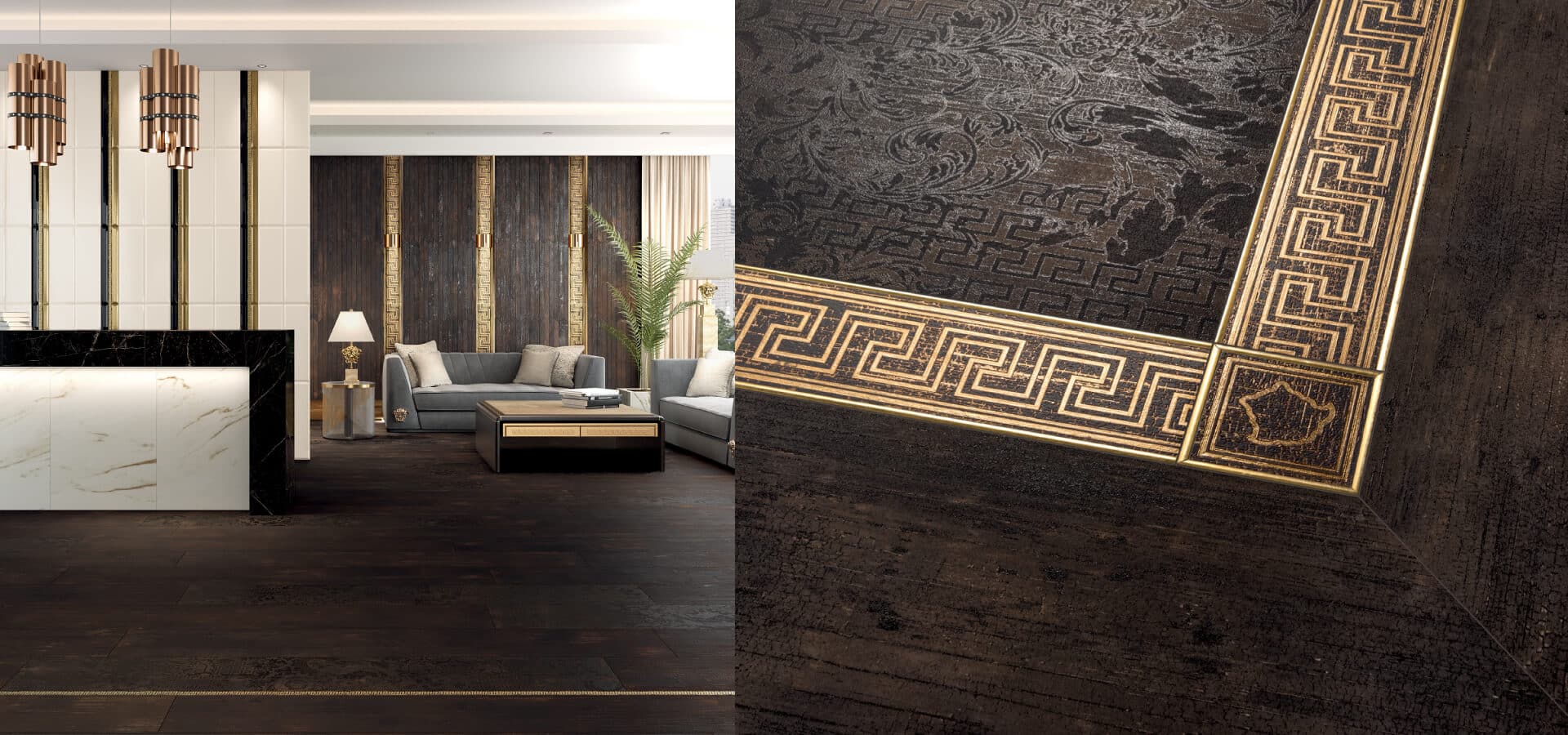 The Eterno collection is inspired by the ancient Japanese technique that preserves wood by slightly charring its surface with fire. This range features a large format timber look tile which pairs perfectly with various gold decors including a stunning statement 3D metallic Versace Medusa piece.
MAXIMVS – STATUARIO WHITE PORCELAIN PANELS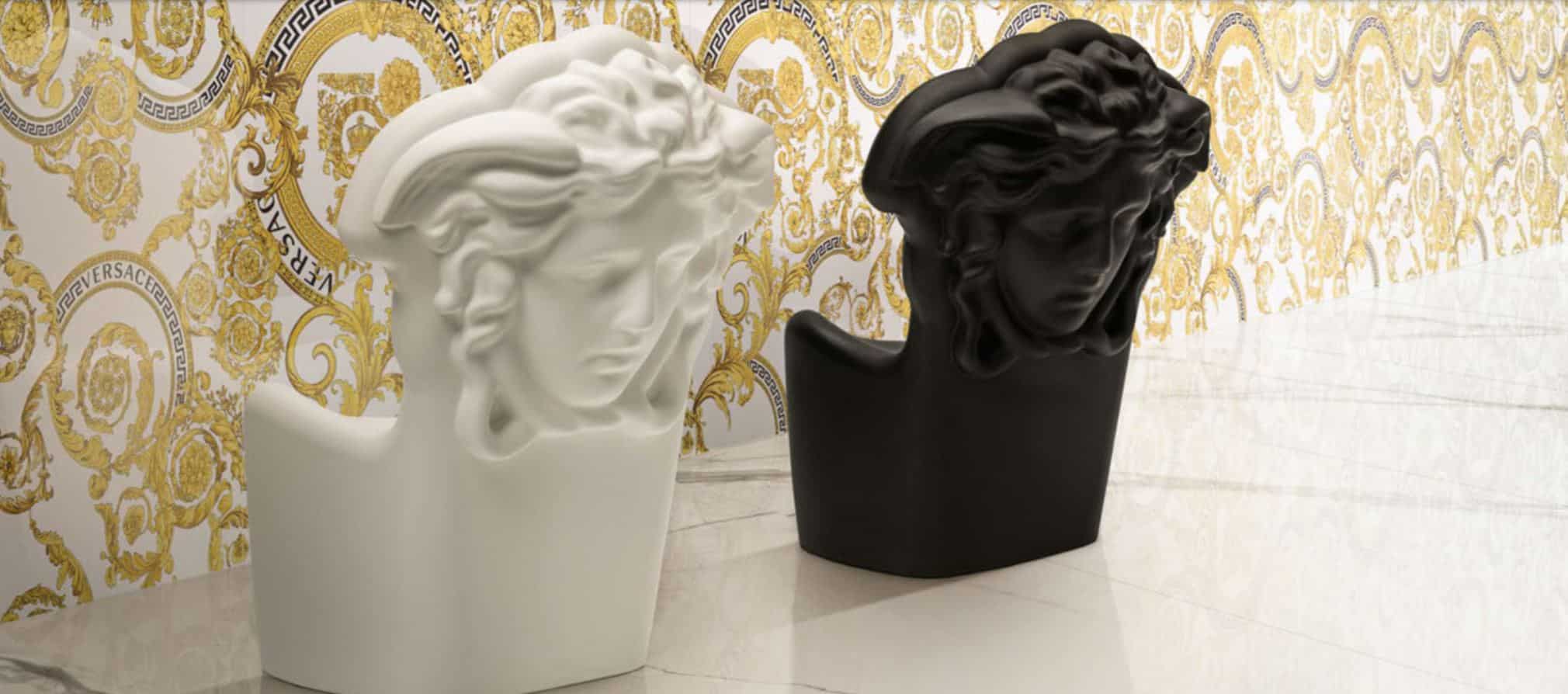 A High Definition Technology is used to create a new crossroad between history and contemporary design. These 1200x2780x6mm panels feature exquisite marble look veins that connect through four panels (A, B, C, D) creating the effect of timeless real marble. These panels are for walls and floors allowing you to create your dream home.
MEGA BAROCCO BIANCO/NERO/ORO DÉCOR PORCELAIN PANELS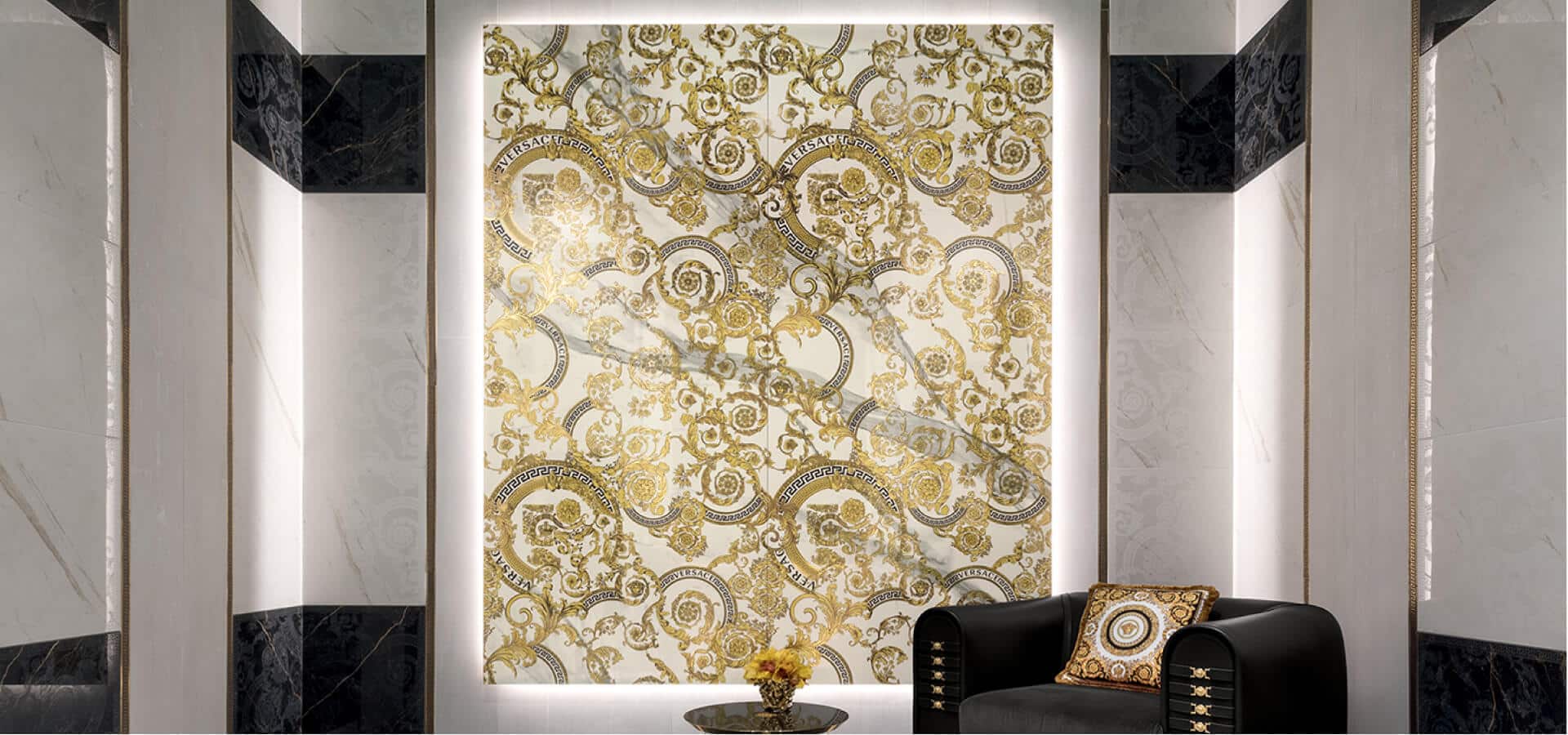 These 1200x2780x6mm panels are highlight with the identifiable Versace Barocco Design – Black and Gold on a White background. They can be used to create a stunning feature wall or a stylish bathroom.
ALPHABET LETTERS (SET OF 10 PIECES)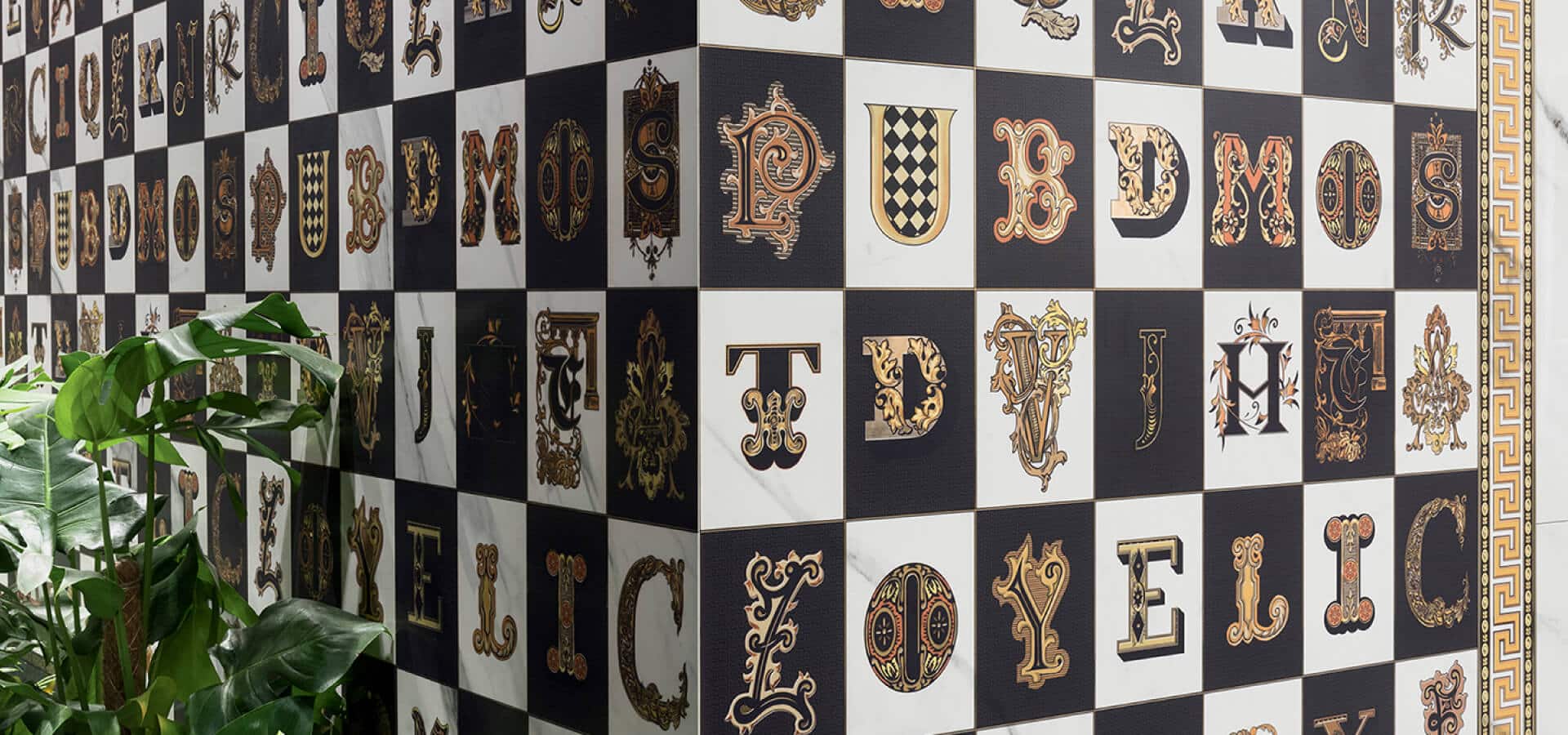 Available in Black and White each set spells out "VERSACE".
If you are a VERSACE enthusiast come and visit our store today, as all these fabulous Versace designs are now available at TFO ALL AT OUTLET PRICES!

Buy Versace Ceramics Online Now!