A new trend to hit TFO – Porcelain Pavers 20mm
Porcelain Pavers in 20mm thickness are a new trend in porcelain tiles and are now available at TFO. We are committed to bringing you all the latest trends from around the world. The larger thickness of 20mm weighs more and is therefore more expensive. We at TFO offer this fabulous new trend from Italy called 'Mashup' at outlet prices. Porcelain pavers can be laid as normal pavers. They also look fabulous as stepping tiles surrounded by stones or grass. You can also lay them with a pedestal system.
Porcelain Pavers 20mm

Porcelain Tiles Inside and Out
ARE YOU looking to DESIGN your OUTDOOR AREA?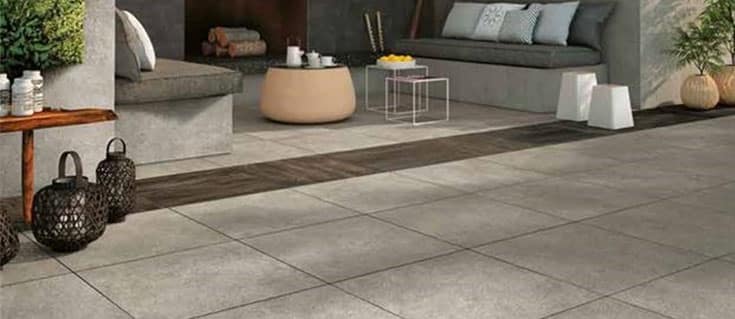 Are you looking to turn your garden into the very heart of your home? Then this thicker porcelain paver option is what you need to complete your project. Using this fabulous new product allows for more creativity. They can be installed using a variety of laying systems: on gravel, sand, slabs, grass or on raised floors. This new product is sophisticated and allows you to create a stunning and practical outdoor living area.
When creating the 'Mashup Series', designers used cement as inspiration. This new collection in porcelain pavers is produced by Mirage, an Italian big brand manufacturer. The sophisticated surface finishes available are a bush hammered finish and a flanked finish. The muted colours of grey, beige and anthracite are perfect for creating harmony with the wonderful outside colours of nature. The versatility of the product offers 2 surface finishes which are natural and textured. Guaranteeing visual continuity and perfect co-ordination between indoors and out.
The Advantages of 20mm Porcelain Pavers are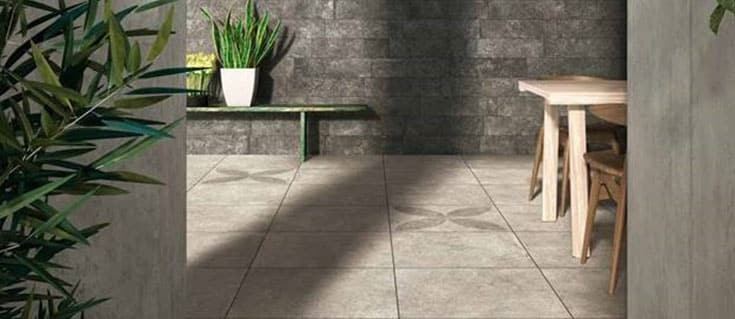 Outdoor Porcelain Pavers
Resistance to thermal shock, stain resistant, chemical resistant and easy to clean. Because they are chemical resistant they can be used around swimming pools and even used as coping. So, they are perfect for outdoor use. You can lay them and then forget all the maintenance of other external products. Visit us today at TFO, 107 Warren Road, Smithfield to buy porcelain pavers.