Discount Tiles – Great Way To Save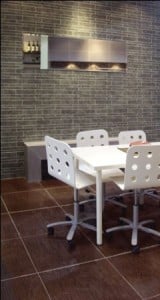 If you've ever done any shopping for tiles, then you know how expensive it can be. In fact, certain custom decorative tiles can cost upwards of $50 or more per piece, and when you've got a full room to do, that's a lot of money! Thankfully, quality tile doesn't have to break the bank if you know what to look for and where. Here, we'll go over some money-saving tips on finding discount tiles.
When you shop for discount tiles, don't just buy the cheapest tiles on the market and be done with. There are many low-quality and poorly manufactured tiles that are sold for dimes on the dollar. Sure, you might get off spending a fraction of what you normally would, but purchasing low-quality tiles can put your entire tiling project in jeopardy. Sometimes they won't stick to the adhesive well, the measurements listed on them will be wrong, or they simply crack easily. Instead of buying the cheapest, take the time to shop smart and do some comparisons.
One of the biggest ways to save money when buying tiles is to avoid big-name shops that over-price their items. Practically all of those huge tile shops with expensive tile mark their products up significantly. Instead, do some comparison shopping and see what's available online. Chances are you'll find much better deals looking at stores on the internet then you would in person.
Best Types Of Discount Tiles
Contrary to popular belief, you can find discount tiles made in just about any material. Typically, though, glass is going to be one of the more costly types of tiles on the market, while ceramic is the cheapest. If you're on a budget, you may wish to avoid glass tiles altogether and look for a different type of material.
To choose the best discount tiles, factor in both quality and price. Obviously, you shouldn't purchase a type of tile if it's not going to work where you need it to. You need one that's going to be within your budget and able to do the job.
Tips On Buying Discount Tiles
It's easy to rack up money fast if you don't come prepared with your measurements. Before you go shopping for discount tiles, get the measurements for your project so you'll know exactly how many boxes of tiles you'll need to complete the job. If you try and estimate it, you could come out with more or less boxes than you need.
To find the best deal on discount tiles, you should always do some comparison shopping. Don't assume one store has the best deal just because of some coupon they have in the newspaper. Get online and check out some of the other tile shops and see what they have to offer. The fact is that most online shops offer better deals because there is less overhead and fewer employees needed to run the business.
Save Money By DIY
Installing tiles is really a simple job that anyone can do with just a little spare time. To help save some money, you should install the discount tiles yourself and avoid paying for a contractor. If you need help, contact the either the store you purchased the tile from or the manufacturer. Alternatively, you could search for DIY forums and discussions online.
Alternatively you can ask the experts at Tile Factory Outlet. They are waiting to help you make the right choice. Come in and see their extensive showroom.
4 Responses to "Discount Tiles – Great Way To Save"