Subway tiles are one of the most traditional forms of wall tiles. Since they were originally introduced in the extensive subway network in New York, they've been one of the favourite ways to decorate walls in residential homes. The popularity of subway tiles has endured the passing of time for good reasons. These skinny and long tiles are easy to clean, stain resistant and easy to install.
But as time passed, many manufacturers have tried to inject a fresh breath of air by developing a variety of colours and textures for subway tiles. Subway tiles are now being reborn with a modern twist and attracting a new demographic of people all around the world. As the variety of subway tiles continues to grow, the applications of subway tiles are also being reconsidered. Rather than just being used on bathroom walls and kitchen walls, these colourful and interesting new subway tiles are increasingly being used on feature walls to make them come to life.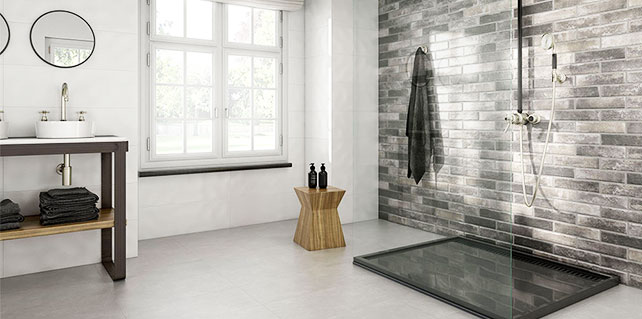 TFO is proud to show case a new range of subway tiles – the Bulevar range. This range, manufactured in Spain, is available in nine carefully selected colours, all featuring modern and yet subdued colours. Each and every piece of tile is uniquely textured with handcrafted like patterns, giving beautiful personality to the range.
The applications are limited only by your imagination. The possibilities include kitchen walls, bathroom walls and any other wall space you'd love to make come to life. By using different laying patterns, you can enjoy varying expressions of the tiles. If you like a modern look, lay them in a straight pattern. Laying them in a brick pattern will bring out the classic character of the tiles. For something different, you may try herringbone style. The colours of the tiles are designed to complement each other. You can choose more than one colour of tile and mix and match to create a truly unique design for yourself.
Love the new look subway tiles with a modern twist. Come visit our showroom today, or simply buy wall tiles online now.