We can't deny the fact that "tile outlet" can denote a place for cheap and tacky tiles. In fact, this assumption is often consistent with the reality at many tile outlet stores throughout Sydney. They only display products that are end of line, discontinued or second quality products. The cheap price tags are often overshadowed by the disappointingly low quality tiles.
With such an image etched in their mind, most people who understandably want the best for their homes or investment properties, head for a more expensive tile store or perhaps a tile boutique thinking that it is the only way to get top quality European tiles. But buying at tile retail stores or tile boutiques can also present many challenges. Admittedly, the range of available quality products may be wide. But due to a low turnover, the prices are usually extremely inflated. Generally too, the store is not likely to keep its own stock, so you may need to wait up to a few weeks before the order is finally delivered to you. What a pain!
If you have only seen tile outlets that sell cheap and nasty products, you'll be amazed at the collection of tiles available at TFO. Our ever widening range of top quality tiles come from some of the most reputable European tile manufacturers including Italgraniti, Gardenia Orchidea, Pamesa and more. Some of these products are often sold at ridiculously high prices at other tile boutiques. But TFO sells the latest and the best European tiles at much lower prices thanks to the high turnover achieved by our low, low prices. Unlike tile boutiques and other retail stores, TFO stock all products in-store, so you can pick up or make an arrangement for a delivery straight after your purchase. Below are some of the most popular products tile boutiques would envy.
Bosco Timber Look Tiles by Pamesa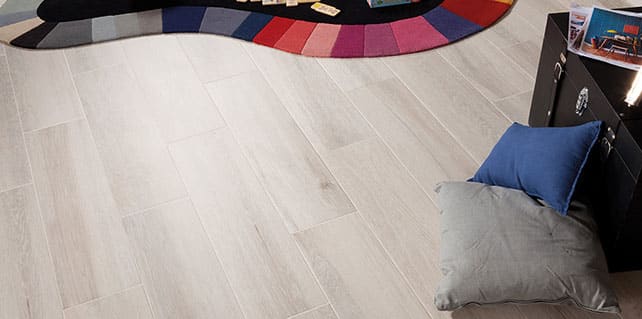 A wide range of high quality timber look tiles is available at TFO. One of the most popular ranges is the Bosco series by Pamesa, Spain. These timber look tiles are very popular for their natural expressions of warmth distinct to real timber. The product is available in a wider than normal plank width of 220mm which creates a more spacious and seamless look. This normally expensive product is available for only $29 /m2 (*subject to availability) at TFO .
Buy Bosco Timber Look Tiles Now
European 3D Wall Tiles
One recent trend, which is often featured on renovation TV programs, is 3D wall tiles. They turn otherwise tasteless walls into a piece of art and make them come to life. A wide variety of textures are available allowing you to choose just the right product to suit your style. One of the leading manufacturers producing top quality 3D wall tiles is Baldocer of Spain. Their 3D tiles are available in a large format of 1000x333mm, so you can create walls with the bare minimum visible grout joints creating a truly modern feel.
Do you love the look of tiles at a Boutique store, but can't afford to pay top price? Come to TFO, we have the answer.