RECREATE YOUR OUTDOOR LIVING SPACE
We at TFO offer many products that will help you recreate your tired, old, or boring living areas such as patios, alfresco areas, feature walls, facades, BBQs, swimming pool and surrounds –  Natural Stones, Stack stone, Travertine Tiles and Pavers, Glass Mosaics, Concrete, Stone and Timber Look Porcelain Tiles. We have them all –  an extensive range all at OUTLET PRICES. For the month of August our super special offer is 600×600 and 300x600mm Porcelain in a flamed finish perfect for tiling outdoors from just $15 m2.
Now that Spring is around the corner it is the perfect time to look at your outdoor living spaces and start planning for the beautiful summer months ahead.  Our Australian climate allows us to spend lots of time in the great outdoors, so why not recreate your outdoor living space today?
TRAVERTINE TILES AND PAVERS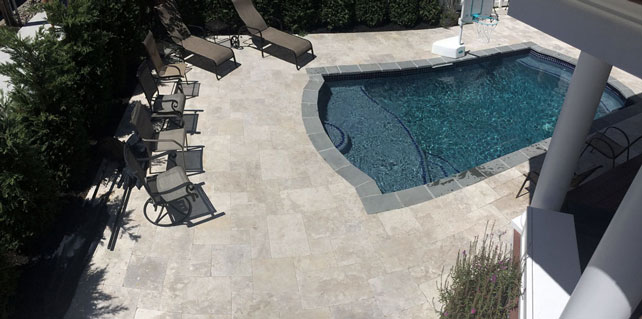 Tile that tired looking cracked old concrete and recreate your outdoor living space with natural Travertine tiles or pavers. Travertine pavers will add value and create a timeless look to your space. Tile around your pool and use the travertine pavers for your bull nosing. Travertine is unique as each piece is different and it is wonderful to walk on with bare feet. Don't forget Travertine Tiles and Pavers need to be sealed to minimize the maintenance.
Do you have an outside wall that is an eye sore? Then why not tile it with Stack stone? Stack stone comes in a huge variety of textures, colours and different sizes and is a very popular choice to tile feature walls both inside and out. Stackstone blends beautifully with the colours of nature.
PORCELAIN TILES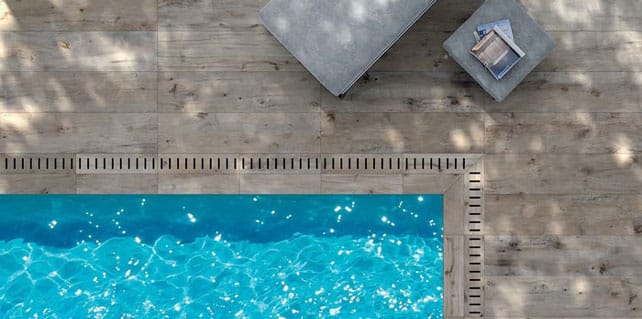 If you are looking for a product that does not need any maintenance then look no further than porcelain tiles in a slip resistant finish suitable for outdoors. So many styles to choose from -Timber Look tiles, concrete looks, or stone look finishes perfect for alfresco areas, Patios, entries, and Pathways. Lay and forget -durable, frost resistant and scratch resistant, just lay and enjoy entertaining your family and friends and forget about the cleaning.
GLASS MOSAICS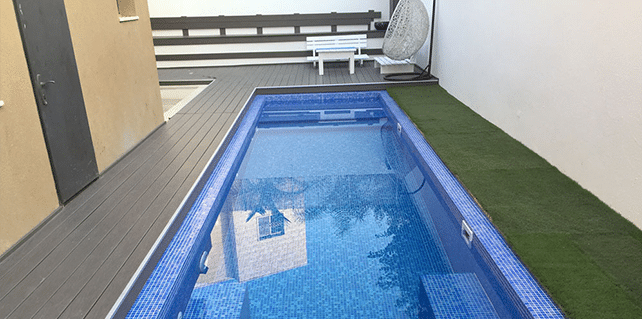 Did you know that glass mosaics gives your pool a lifelong finish? Tiling your pool will make the water appear sparkling and clean. If you choose a beautiful blue colour the water will appear blue and inviting. Tile the whole pool or just the waterline the choice is yours. Glass mosaic are great also for creating a backdrop for a wonderful water feature so that you can sit and relax to the sound of cascading water.
Buy online now or visit us at 107 Warren Road, Smithfield and we will help you recreate your outdoor living space with our great range of products and our expertise.
Spring into action with these prices
Springs Prices to Inspire You.