Our mission here at TFO is not just to provide you with the largest quantity of tiling options available, but to offer you the highest quality products on the market today. That is why we constantly strive to stay on top of the latest and greatest designs and products being manufactured worldwide, and then bring those collections to you at prices that are virtually unmatched. We have done it yet again with the new Acapulco series of floor tiles from Graniser.
Exporting to some 60 countries, Graniser, based in Turkey, has been in the pursuit of tile manufacturing excellence since 1999. The Gransier trademark is more than just a company logo, it is a symbol of the quality that distinguishes their products. That same superior quality is available to you in their new Acapulco series.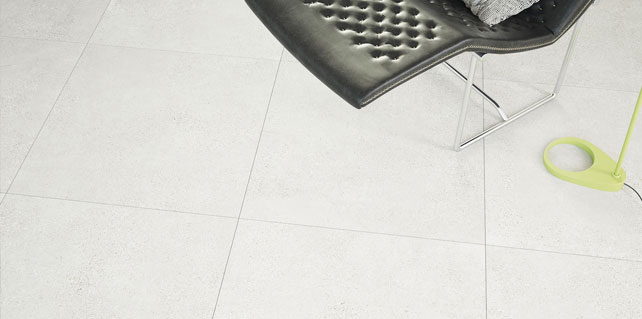 Available in both light grey and grey, these tiles convey the contemporary feel that is much sought after.  Both elegant and natural, they will richly enhance the décor of any room of the house. At present, they are available to you in 790x790mm size.
How can you maximize the "wow" factor of these tiles? There are many ways. Designing is an art, and with art there are no exact rules. Use a design that "feels" right for you. Consider for example swapping the traditional grid pattern for a diamond pattern. It means that you will position the tiles on a diagonal. Not only will this design add a freshness and personal touch to your décor, it can even serve a practical purpose. Do you have a room with slightly off angle walls? Using the diamond or diagonal pattern can mask these flaws.
Another option is using two different coloured sets of tiles. Use one set to create an "area rug" effect. Make a square of several tiles of the same colour in the centre of your room, or another appropriate spot. Then use the other colour of tiles for the remainder of the floor space. Alternatively, creating this rug effect in specific areas or corners of the room can be used to create private nooks.
Whatever your creative vision, TFO's collection of low priced, high quality tiles, including our new Acapulco line can bring it to reality. Visit our showroom in Sydney or our online tile store to view a selection of our premium tiles and see for yourself what a difference quality can make.