Outdoor floor coverings are available in a virtually limitless array of colours, sizes, patterns and textures. This makes for exciting prospects, but can also make it difficult to choose. Here are a few tips from TFO that can point you in the right direction.
Is your outdoor floor covering for an area where you plan to do a lot of entertaining? Then you most likely will be placing patio furniture such as chairs and tables there. Generally speaking, you will need a flat surface so that your guests won't wobble in their chairs and spill their champagne on themselves. In cases like this, tiles with a smooth, non-slip surface would be best. Consider some of TFO's many appealing options.
Exquisite timber look outdoor tiles can transform your patio area into a stunning natural refuge.  You get all the elegance and beauty of natural timber without the worries of splintering, damage from water or pests, and the like. Moreover, our timber look tiles are available in plank format, so they can be laid out just like genuine timber planks. Their anti-slip surface gives you the assurance of safety even when they are wet. Also a variety of finishes such as polished, semi-polished, and satin give you the power to tweak your design to achieve the desired look.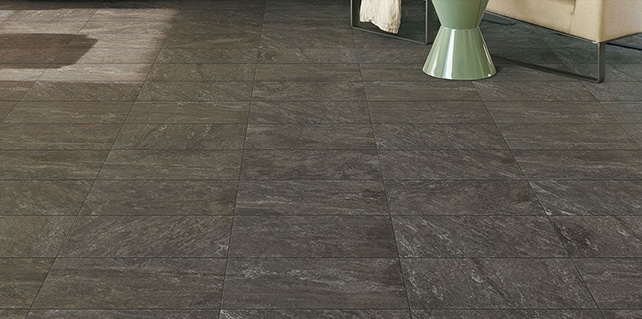 More in need of something rough and tough that can handle all types of abuse? TFO stocks a wide range of top of the line natural stone tiles such as flamed finish granite outdoor tiles. Granite is renowned to be one of the strongest and most durable of all stone tiles.  What's more, it is naturally waterproof and will not stain or absorb liquids like other materials. Thus if it is used on a driveway and your car is leaking oil, it can be more easily cleaned up. Granite also stands up to heavy traffic and is very resistant to scratching, chipping and cracking. This makes it a popular choice for outdoor floor coverings. The flamed finished gives the tiles a rougher, more rustic feel and mutes the colours created as the individual grains of the stone burst in the intense heat. Both dazzling and durable, granite may be the choice for your outdoor décor.
Stop in at our TFO showroom in Sydney and check out our 250,000m2 of stock, including a wide range of top quality outdoor floor covering options. See for yourself that high end does not need to mean high priced. Outside of Sydney? Check out products online and compare prices for savings hard to beat!