Our promotion for November is showcasing large format tiles with our special offer on 800x800mm starting from just $19/m2 while stocks last.
The latest trend in floor tiles is the bigger the better. Very large formats are being produced by the whose who of manufacturers around the world. Just having been to the fabulous International Tile Fair – Cersaie 2017 in Italy, all the prominent companies were showcasing very large formats -maxi sizes ranging upwards of 600x600mm, expanding into formats of 800×800, 900×900 and the super large formats of 200×1200, 600×1200, 750×1500 and the stunning large format panels of up to 1500x3000mm. The look of these Big, Bold & Beautiful Tiles, is aesthetically pleasing, giving you a flowing open look with fewer grout joints. The benefits are easier maintenance resulting from fewer grouted joints.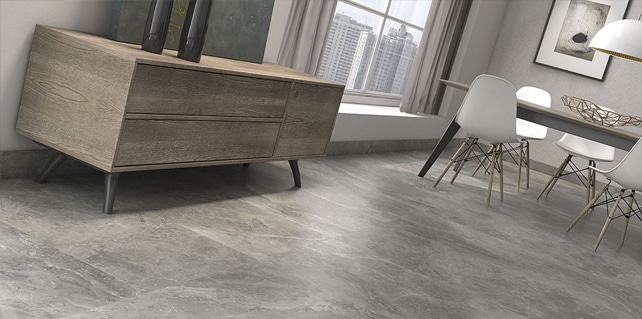 Advanced technologies are used to manufacturer Full Bodied Porcelain that emulates natural stones, with each piece varying just like real stones.  Statuario, Carrara, Travertine, Limestone and Pietra Grey – all these beautiful stones have inspired the creativity of the designers, resulting in finishes that are difficult to distinguish from the real stones.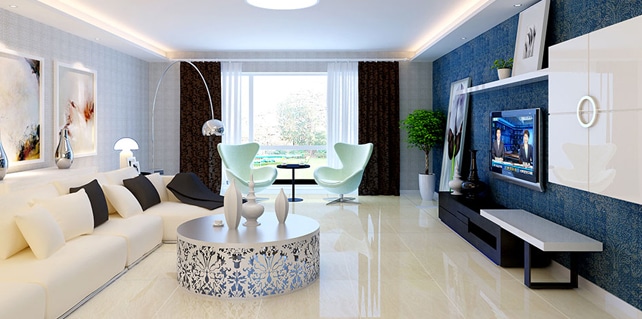 Large formats are also offered in concrete and timber look finishes, to meet the needs of the consumer who is looking for a stylish contemporary look. The surfaces are sophisticated and tactile urging the viewer to touch the exquisite finishes. Available in Polished, Lappato, Brushed, Matt, Natural, Antiquated, Scored and Bocciardato – a finish for every area of the home. Matching indoor/outdoor floor and wall coverings that give a seamless continuity.
These large format tiles give you infinite possibilities for decorating your home. The textured surfaces, maxi sizes and beautiful colours offering the ultimate control for daring solutions that are special and unique, and are sure to add value to your home.
TFO is at the forefront in bringing large format tiles to the Australian market, all for a fraction of the price of other retailers. TFO is a one location SUPER STORE that has the latest quality tiles all at factory outlet prices. Ceramic Tiles, Porcelains, Natural Stones, Mosaics, Vanities, Taps, Shower Screens, Glues and Grouts –all you need for your next tiling project – all available for same-day pickup – all at Outlet prices.
November Promotion with these prices
November Promotion to Inspire You