This week during our MADE IN ITALY SALE month we are highlighting our fabulous range of Italian Made Large Format Porcelain Stoneware Panels – by IRIS. We are dedicated to bringing you the latest products from Italy – all at Outlet Prices! Don't pay highly inflated boutique prices for Italian products visit us today or pay the price!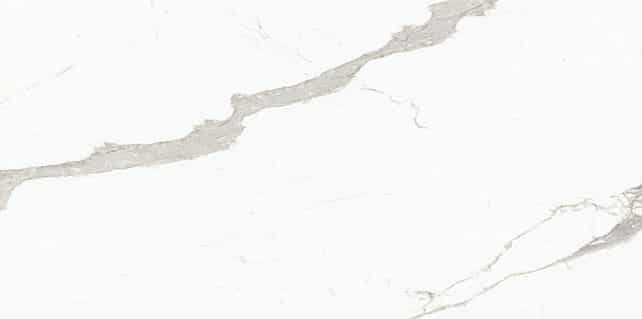 Extra White Polished Finish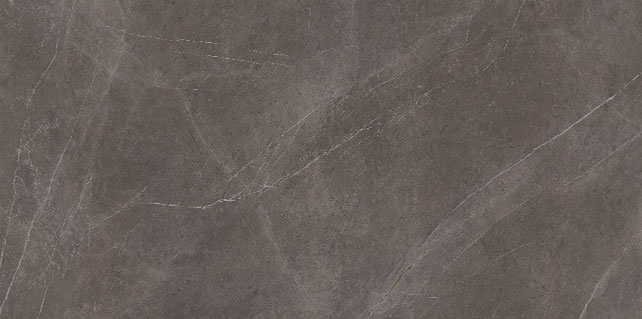 The Big, Bold & Beautiful!
The latest trend in floor tiles is the bigger the better. Very large formats are being produced by the whose who of manufacturers around the world. We are excited to introduce the most innovative and technically advanced large format porcelain stoneware panels in the world – MAXFINE.  Tile formats are moving from the standard size of 600×600 to 800×800, 900×900, 200×1200, 600×12000, 750x1500mm and now the super-size formats of up to 3000x1500mm.  They are aesthetically pleasing, giving you a flowing open look with fewer grout joints. The benefits are easier maintenance resulting from fewer grouted joints.
These Porcelain Panels are 3000x1500mmx6mm they have excellent technical characteristics: –
High mechanical strength/impact resistance
Low water absorption
Resistance to staining
Resistance to deep abrasion
Resistance to chemical attack
Resistance to thermal shock -AAA fire rated, non-combustible
Resistance to frost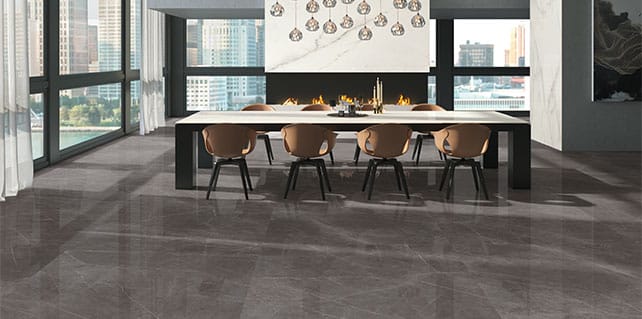 Large Format Porcelain Stoneware Panels can be used for any application ranging from bathroom walls and floors, internal and external flooring, feature walls, kitchen benchtops, external facades/cladding, fire places and even furniture. The possibilities are endless – a finish for every area of the home.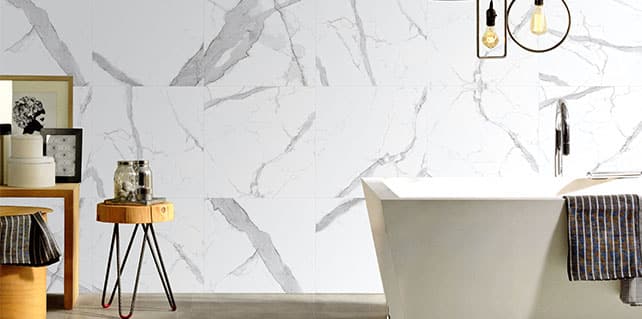 In fact, they can be used instead of engineered stones, MAXFINE porcelain panels are the new benchmark in the industry. Advanced technologies are used to manufacturer Full Bodied Porcelain Stonewear that emulate natural stones, with each piece varying just like real stones.  Statuario, Carrara, Travertine, Limestone and Pietra Grey – all these beautiful stones have inspired the creativity of the designers, resulting in finishes that are difficult to distinguish from the real stones.
The Surfaces are sophisticated and tactile urging the viewer to touch the exquisite finishes.  We currently stock 3000x1500x6mm panels in the Extra White and Stone Grey in Polished and Matt finishes – all at Outlet Prices. These large format panels give you infinite possibilities for decorating your home. The textured surfaces, maxi sizes and beautiful colours offering the ultimate control for daring solutions that are special and unique, and are sure to add value to your home. Visit us today at 107 Warren Road, Smithfield to view this fabulous new product and you will be amazed with the savings you will make.