You can jazz up any area of your home with tiles; decorative wall tiles, feature tiles, stack stone, porcelain, and mosaics. All these beautiful products and more are at OUTLET PRICES at TFO during our JAZZ IT UP month of September.
Decorative Wall Tiles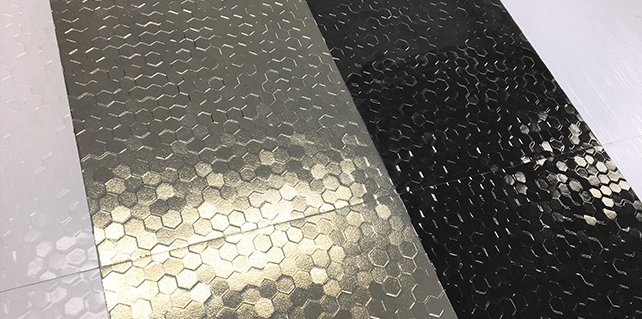 Decorative tiles are used as features in bathrooms, kitchens and living spaces. At TFO we offer a wide range of the latest trends and styles in decorative tiles starting from just $19m2. Use Decorative Wall Tiles to jazz up your bathroom by using them as feature walls or adding them to a niche and the result will be stunning. Decorative wall tiles come in a variety of shapes and sizes and in all types of interesting finishes. The finishes are intricate designs in matt, gloss, a combination of both, fabric and linen finishes and the latest 3D effects. If glitzy is your style you can choose a 3D effect in black, white, bronze or silver with a pearlescent finish – don't pay boutique prices visit us today for the best prices in Sydney.
Mosaics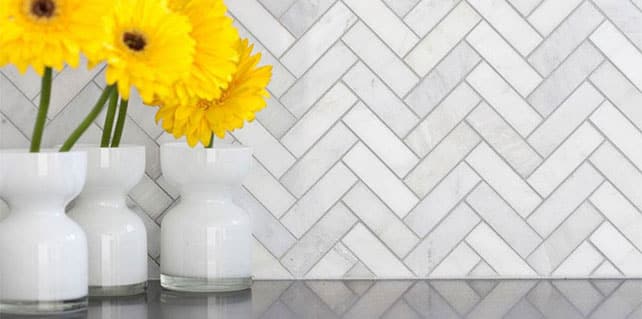 Mosaics are also a great way of Jazzing up your home. With so many options including 3D designs, natural stones, metallic, glass, resin and combinations that include a mixture of all these fantastic products you can jazz up any living space. The latest designs are available interesting shapes of hexagon, fan, arabesque, chevron, and penny round. For the month of September, we have Mosaic sheets starting from just $5 per sheet. Use mosaics on bathroom walls as features, tile your bathroom floors in natural stone and the practical porcelain variety. Most Mosaics come in sheets of 300x300mm so you can use them for a whole wall or floor or just for small features such as niches and stripes from floor to ceiling. TFO's prices allow you to tile a whole wall for the price you would pay for a few sheets at most small boutique stores.
Porcelain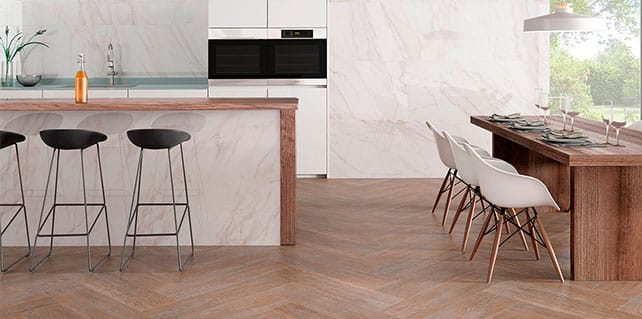 Porcelain in Stone Looks, Timber-look and concrete-look are great to jazz up your floors and walls. Create floors that have a wow effect and are easy to maintain with our ermonous selection of porcelain. A very popular range is porcelain in carrara looks, in polished and matt finishes, for this month starting from just $18.00 m2. Both timber look and concrete look porcelain tiles can add an understated wall feature to any bathroom, kitchen or living space. You can jazz up your whole kitchen by just changing your splash back by using Polished porcelain, which and reflects 90% of light resulting in making your space look more spacious.
STACKSTONE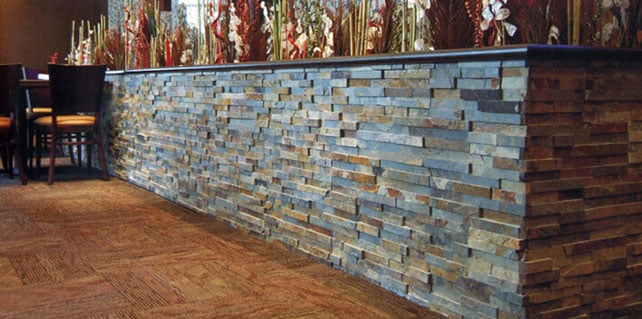 STACKSTONE is another great way of jazzing up just about any area of your home. Starting from the front of your home, internally and through to the back yard. Use stack stone to highlight all the lovely feature elements of your home. Stack stone is perfect for creating a backdrop of a relaxing water feature. The colours available vary from whites, to earthy tones to greys and black.
Go online now at www.tfo.com.au or visit us today at 107 Warren Road, Smithfield to buy all these fantastic products at the greatly reduced prices now on offer at TFO during our JAZZ IT UP month of September.
JAZZ IT UP with these prices
JAZZ IT UP to Inspire You.