Where to buy the best outdoor tiles is a question worth considering before purchasing. Making the wrong choice is not only costly but can affect the clean ability and resale value of your home for many years to come.
Outdoor Tiles can give life to an outdoor area transforming it from an area of the house where people seldom go, to an area people love to go for entertaining friends or relaxing and enjoying the beauty of nature. Actually using the right colours and styles can add real value to your home's outdoor areas.
When it comes to buying outdoor tiles where should you go? Several factors come into consideration. Let's briefly look at these together:
Price: TFO
Tile Factory Outlet has long been known as having the best prices in outdoor tiles. With its huge volume based buying power, TFO has got what it takes to satisfy your price needs.
Quality: TFO
TFO not only deals with reputable factories but TFO has an extra level of checking that checks each of the thousands of containers that come in each year. Specialized checking that looks for many of the common defects. This means that by the time the tiler does his mandatory check (before he starts tiling), 2 other checks have already been done.
Knowledge and Advice: TFO
Tile Factory Outlet is more than just a cheap clearance outlet. We have so much knowledge within our team. Len Franco for instance has over 40 years of experience in tiles. Combined, we have over 100 years of experience in Tiles, colour design and sales.
Brands you can trust: TFO
Brands like Rondine, NovaBell, Cifre, STN, Pamesa, Gardenia Orchidea and Monalisa to name just a few, means that you are buying trusted brands. TFO is constantly increasing the brands who come on board. TFO is fast becoming the way top brands move the quantity they need.
Large Range: TFO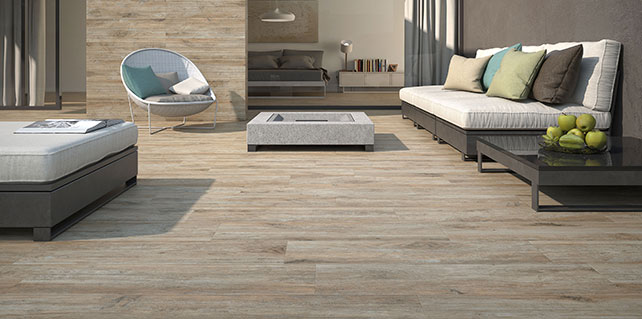 TFO'S stunning range of outdoor tiles, quality ceramic tiles, porcelain tiles, terracotta tiles and natural stones are part of the extensive range of products to transform your outdoor space at a fraction of the price you'd pay anywhere else. TFOTM is Sydney's biggest outdoor tile outlet, carrying quality products from around the world.
There are many different types of outdoor tiles which come in a dizzying array of colours, textures, styles and materials. Outdoor tiles need to be strong, hard and durable enough to withstand the harsh Australian elements, extreme heat, rain, snow and of course heavy traffic. They also have to compliment the outdoor space with the style of the home, whilst being attractive and functional.
TFO's aim is to provide you with all the options of outdoor tiles – slip-resistant, stone look porcelains, natural stones such as sandstone, granite, stackstone and an incredible range of travertine tiles and pavers. Save thousands on top brand outdoor tiles at TFO.
What is the right product for your style of home, space or garden?
The style of your home, space or garden can have a big impact on your tile choice. Matching your outdoor space with the internal tiles is easy at TFO with products from the "Touch of Italy" range of full body porcelain stoneware. This is beautiful, state of the art porcelain that emulates natural stones. Choose a smooth finish for internal areas and slip resistant R11 tiles for outdoor areas. This creates a great looking, cohesive space.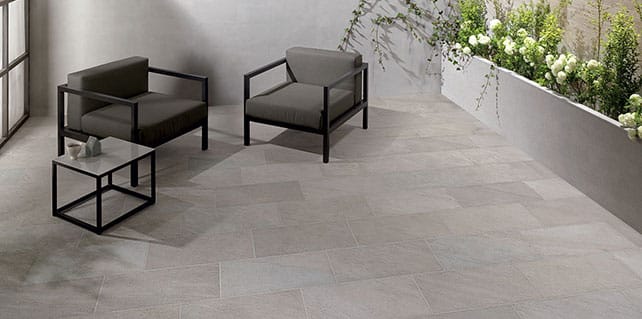 Porcelain Tiles: Porcelain tiles are durable, stain resistant, have a low water absorption rate and are waterproof. The state of the art technology used for production allows for intricate textures, colours and sizes to be produced mimicking the beauty of natural stone tiles.
If your style is natural stones, TFO carries an extensive range of travertine tiles and pavers suitable for pool surrounds, entertaining areas, pathways, decks and patios. Travertine is porous and therefore provides a natural non-slip surface which is frost resistant. It is recommended to seal travertine once it is laid, keeping maintenance to a minimum. Choose from one of the many premium sealing products available at TFO and give your product the perfect finish.
The Sydney climate is perfect for year round outdoor entertaining, so visit TFO today or buy outdoor tiles online now.
Popular Outdoor Tiles
More Outdoor Tiles